I love seeing what people are reading. One of my very favorite things to talk about is books, and when I'm meeting someone new or there's a lull in the conversation, I can almost always bring around a book I've been reading--or ask them what they've been reading--and it picks right up.
Even the people who think "I don't read very much" usually have at least one good book they've read that they loved and want to share with people.
Another thing about me: I have a difficult time reading just for enjoyment anymore. With being a writer, I am constantly analyzing what people did well (or did poorly on)in their books, I so I can try to emulate (or avoid) those things.
Also. I read a lot. I'm a fast reader, I don't watch much television, and whenever I have even a minute of downtime, I'm pulling out a book.
I read Undeniably Yours on my Kindle. I was in the mood for a fun, contemporary romance, the sample for this one sucked me in, and I ended up buying it. I love how the author sets up the conflict right in the first couple of chapters. I don't usually buy my books when they're full price, but because of how well-written those first few chapters were, I had to keep reading.
A Heart Revealed is another other one that I ended up buying on my Kindle. I've been craving smartly-written, unique romances and this one fit the bill for me. We all know that in a romance, the hero and heroine are going to get together in the end, and reading the book is all about the journey to the HEA (happily ever after). A lot of the romances I've been reading have been SO, SO predictable. I absolutely loved that I haven't really read a storyline like this before. She took a less common trope to start with (wealthy, gorgeous girl/poor man) and twisted it up even more so that I loved every single page.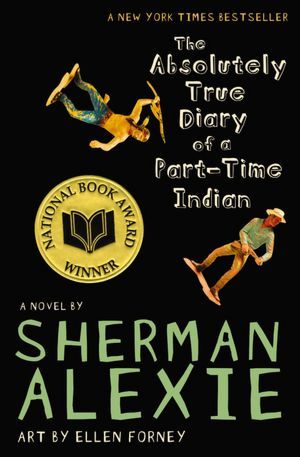 I read some of Sherman Alexie's poetry and short stories in college, but I was really excited to get into this novel. I bought it at the used bookstore a few months ago. Something that Alexie does so well is go beyond the stereotype. I read something on FB this week--a quote I'm going to butcher and not attribute because I don't remember who said it--but it was something like: the problem with stereotypes aren't that they're untrue. It's that they take a three dimensional person and boil them down to one dimension and one concept. Alexie makes Junior three dimensional and somehow tells a totally heartbreaking story in a hilarious and inspiring way.
Breathe Annie Breathe
is very much character-driven, but it's still a story that's hard to walk away from. I love how she makes me connect with her characters, feel their pain, and root for them to reach their goals. The only thing I wish she'd do differently (and this is a personal thing--we all have our "things" and this is mine) is to leave out some of the sexual content. It's mild in this book, but still keeps me from recommending it to the teens I know, who would otherwise love this book. I picked this one up when it was a Kindle daily deal, and I'll probably buy the next one the minute it comes out.
I love Jolene. She's one of my critique partners, so I've read almost all of her books, but this one came up in my Goodreads feed--and another cp Tiffany had read it and loved it, so I bought it. I needed something to read while I printed out hundreds of papers for the Slush pile Panel for the Storymaker Conference. This book was PERFECT. So light, so heartfelt, and everything that I love about Jolene's writing. She makes me want to write another novella, just because they're so fun and perfect for that late-night read.
And then I realized I never read this book! I own the paperback version of it (Thank you, Grandma) so I pulled it out and started reading it right away. Again, Jolene has a talent with romance and making you feel "all the feels." I feel like her stories have flow, which is so important. They're not over-worked, but organically go from one part of the story to the next, which is something I'd love to emulate in my own writing.
I've owned this one for at least a year (probably longer) and just haven't gotten around to reading it. I got sick with a flu bug this month and just needed something light to help me forget how much I wanted to vomit. This fit the bill. I've been toying with doing a retelling (Ranee Clark and I have been throwing around an idea of co-writing a retelling for a few years now. It will happen someday!) so I love reading how other people do it. My favorite ones are when they stray far enough from the original telling that it feels like a somewhat new story--I can't predict every single twist and turn--but they're close enough, or at least have enough nods to the original story--that it gets my book-geek heart all aflutter. The only thing I would have liked more in this were more scenes with the hero and heroine together, falling in love.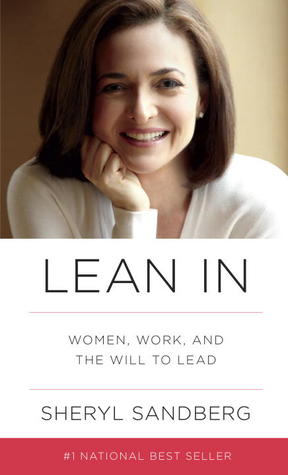 My friend, Melanie Jacobson, was talking about this book at the Storymaker conference, so I decided to download the sample when I got home. After reading it, I was hooked and bought the book. (I buy a lot of books.) I ate this book up. Devoured it. I have said to someone before (Melanie, actually), "I don't have the personality to lead."
After reading this book, I change my mind.*
I want every woman to read this book. For real. More than telling women to give everything to your career (which it doesn't do), it's about having confidence in yourself, using your strengths, and "leaning in" wherever you are. Don't give up because you think you can't do something. Do it, and you'll learn as you go. I will probably reread it--at least the parts I highlighted.
*
This
is the power of a good book. It changed me.
Cindy is another one of those authors that when I need an escape for a few hours, I go download one of her books. I love her contemporaries (I haven't read her paranormals) when I need something that's going to wrench my heart in the best of ways. I love all the complications she gives her characters and how her book is about accepting the things you can't change and overcoming the things you can. I bought this book on my Kindle as well. :)
What have you been reading this month?
What should I add to my reading list for June?